Contact Line: 212-342-5607
Marie-Pierre St-Onge, PhD, FAHA, CCSH
Center Director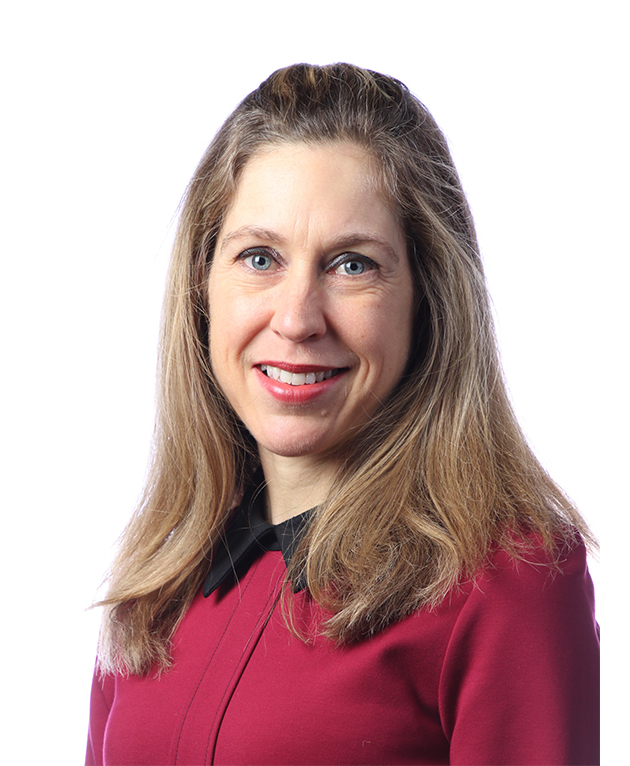 Associate Professor of Nutritional Medicine
Director, Columbia University Irving Medical Center Sleep center of excellence
Division of Endocrinology, Department of Medicine
College of Physicians and Surgeons, Columbia University

Curriculum VitaeHome Page Address:
Division of General Medicine
622 West 168th Street, PH9-105
New York, NY 10032

Tel: (212) 342-5607
Fax: (212) 851-5579
E-mail: ms2554@cumc.columbia.edu
The overall focus of Dr. St-Onge's research is the study of the impact of lifestyle, specifically sleep and diet, on cardio-metabolic risk factors. Dr. St-Onge has been NIH-funded since 2008. She conducts innovative, cutting-edge clinical research combining her expertise on sleep, nutrition, and energy balance regulation to address questions relating to the role of circadian rhythms, including sleep duration and timing as well as meal timing and eating patterns, on cardio-metabolic risk. She has strong expertise in the conduct of controlled inpatient and outpatient studies of sleep and dietary manipulations. Dr. St-Onge is Center Director for the American Heart Association funded Go Red for Women Strategically Focused Research Center, aimed at determining the causality of the relation between sleep and cardiovascular disease and the specific role that sleep plays in the health of women throughout the life cycle. She is a pioneer in this field, having Chaired the first scientific statement endorsed by the AHA on this topic. She is a strong supporter of the American Heart Association and has served on numerous committees of the Council on Lifestyle and Cardiometabolic Health over the past 15 years, currently serving on the Nutrition Committee.

Pubmed Link

Selected Publications:
St-Onge MP. Sleep-obesity relation: underlying mechanisms and consequences for treatment. Obes Rev, 2017;18:34-9. PMID:28164452.

St-Onge MP, Ard J, Baskin ML, Chiuve SB, Johnson HM, Kris-Etherton P, Varady K. Meal timing and frequency: implications for cardiovascular disease prevention. A scientific statement from the American Heart Association. Circulation 2017;135:e96-e121. PMID:28137935.

St-Onge MP, Grandner MA, Brown D, Conroy MB, Jean-Louis G, Coons M, Bhatt DL. Sleep duration and quality: Impact on lifestyle behaviors and cardiometabolic health. A scientific statement from the American Heart Association. Circulation 2016;134:e367-86. PMID:27647451; PMCID:PMC5567876.

St-Onge MP, O'Keeffe M, Roberts AL, RoyChoudhury A, Laferrère B.  Short sleep duration differentially affects hormonal regulation of appetite in normal weight men and women. Sleep 2012;35:1503-10.

Mansour MS, Roberts AL, Kelleman M, RoyChoudhury A, St-Onge MP.  Ginger consumption enhanced the thermic effect of food and promotes feelings of satiety in overweight men: A preliminary study.  Metabolism 2012;61:1347-52.

St-Onge MP, McReynolds A, Trivedi ZB, Roberts AL, Sy M, Hirsch J.  Sleep restriction leads to increased activation of brain regions sensitive to food stimuli. Am J Clin Nutr 2012;95:818-24.

St-Onge MP, Salinardi T, Rubin KH, Black RM.  A weight loss diet that includes a coffee beverage enriched in mannooligosaccharides leads to greater loss of adipose tissue than a placebo beverage in overweight men.  Obesity 2012;20:343-8.

St-Onge MP, Roberts AL, Chen J, Kelleman M, O'Keeffe M, Jones PJH, RoyChoudhury A.  Short sleep duration increases energy intakes but does not change energy expenditure in normal weight individuals.  Am J Clin Nutr, 2011;94:410-6.

St-Onge MP, Laura Lee T Goree, Gower B.  High milk supplementation with healthy diet counseling does not affect weight loss but ameliorates insulin action compared to low milk supplementation in overweight children.  J Nutr 2009;139:933-8.

St-Onge MP, Bosarge A, Goree LT, Darnell B.  Medium chain triglyceride oil consumption as part of a weight loss diet does not lead to an adverse metabolic profile when compared to olive oil.  J Am Coll Nutr 2008;27:547-52.

St-Onge MP, Bosarge A.  Weight-loss diet that includes consumption of medium-chain triacyglycerol oil leads to a greater rate of weight and fat mass loss than does olive oil.  Am J Clin Nutr 2008;87:621-6.

St-Onge MP, Claps N, Heshka S, Heymsfield SB, Kosteli A.  Greater resting energy expenditure and lower respiratory quotient after one week of supplementation with milk relative to supplementation with a sugar-only beverage in children.  Metabolism 2007;56:1699-707.

St-Onge MP, Aban I, Bosarge A, Gower B, Hecker KD, Allison DB.  Snack chips fried in corn oil alleviate cardiovascular risk factors when substituted for low-fat or high-fat snacks.  Am J Clin Nutr 2007;85:1503-10.

St-Onge MP, Rubiano F, DeNino WF, Jones A Jr, Greenfield D, Ferguson PW, Akrabawi S, Heymsfield SB.  Added themogenic and satiety effects of a mixed nutrient vs a sugar-only beverage.  Int J Obes 2004;28:248-53.

St-Onge MP, Ross R, Parsons WD, Jones PJH.  Consumption of a functional oil containing medium chain triglycerides by overweight men increases energy expenditure and decreases body adiposity compared to a diet rich in olive oil.  Obes Res 2003;11:395-402.